800 Breeze-Pro Air Dryer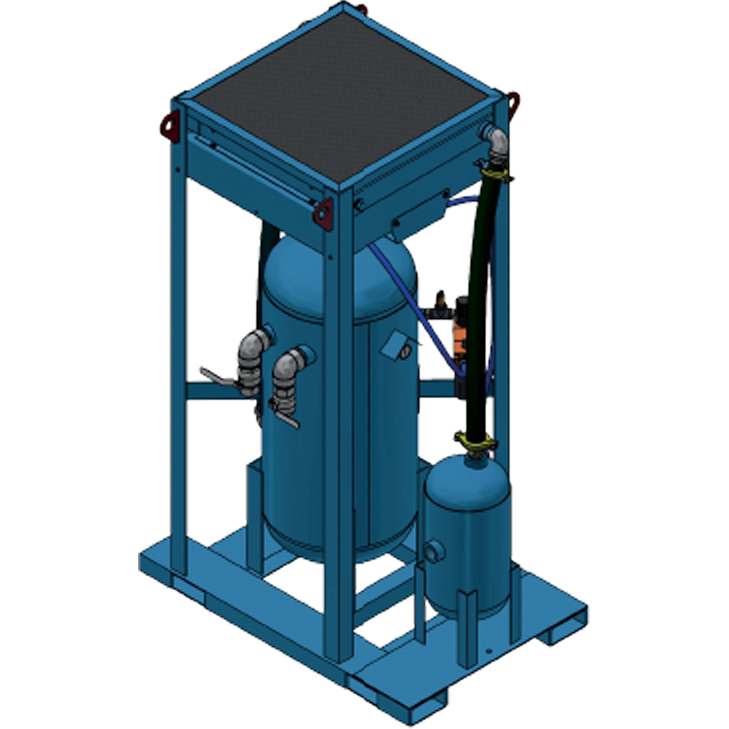 Our most versatile air dryer ideal for Double Outlet or 2 x Single Outlet Blast Machines.
DESSICANT-FREE
Desiccant-free design using Australian Made Coalescing Stainless Steel Filter.
AUSTRALIAN MADE
Designed and made in Australia to AS1210 using Australian Plate Steel.
BUILT TOUGH
Rated to 175 psi to meet all situations.
SAFE
Rated lifting lugs to make handling and transport safer and easier.
VERSATILE
Designed to withstand the harshest Australian climates and rugged terrains.
PERFORMANCE
Removes up to 90% of moisture in blasting air.
SITE READY
Forklift slots remove the risk of unsafe manual handling.
*Best Suited to Burwell Half Tonne & One Tonne Blast Machines.
Inclusions:

Pressure Relief Valve with Certificate
Air Regulator
Moisture Trap
Lubricator
2 x 2" Ball Valve
Inline Water Separator
Ordering Details

| Part # | Description |
| --- | --- |
| 1404-0800 | Burwell 800 Breeze-Pro Air Dryer |

Technical Details

Specifications
Airflow: 800cfm @175psi
Filtration Type: 316 ss Coalescing Filter
Weight: 1165kg
Length: 1400mm
Width: 1070mm
Height: 2180mm
Outlet Size: 2 x 2" Ball Valve

Downloads
Make an Enquiry
Your submission is being processed…