BAE Systems Australia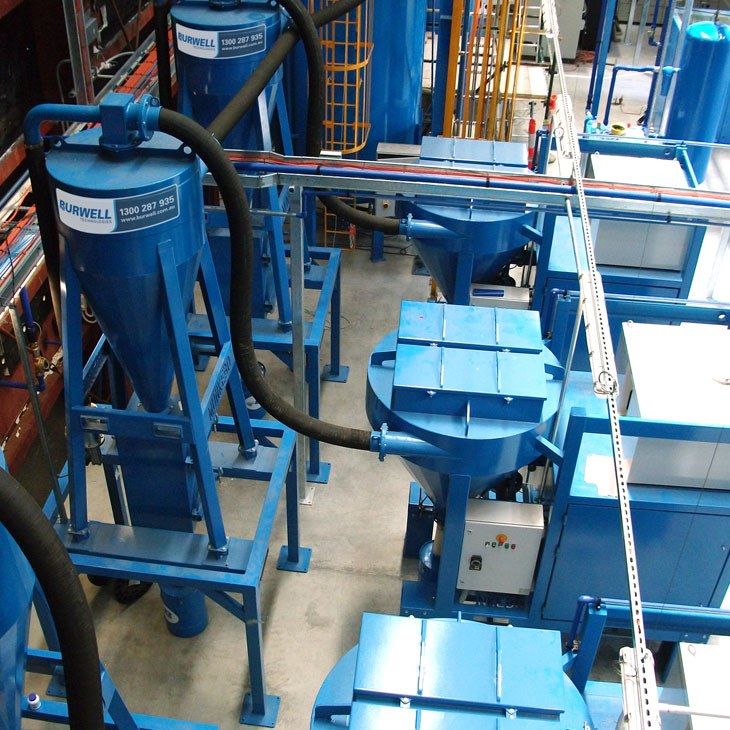 BAE Systems Australia engaged Burwell to design and install a facility to blast and paint ship sections for their Air Warfare Destroyer program located in Williamstown (VIC).
The high production combined blast and spray painting facility is the largest in the southern hemisphere, dimensions 26 m x 24 m x 14 m. The facility is designed to operate twelve blast nozzles, coupled with a 4000 cfm compressed air plant. Steel grit abrasive is recovered from the ship sections via six 1800 cfm electric powered vacuums. The vacuums automatically deposit steel grit abrasive into two high production recycling plants.
The facility is climate controlled ensuring the coating cures as per military specifications. This is enabled by incorporating a direct-fired heater into the ducting system.