McElligotts Pty Ltd - Queensland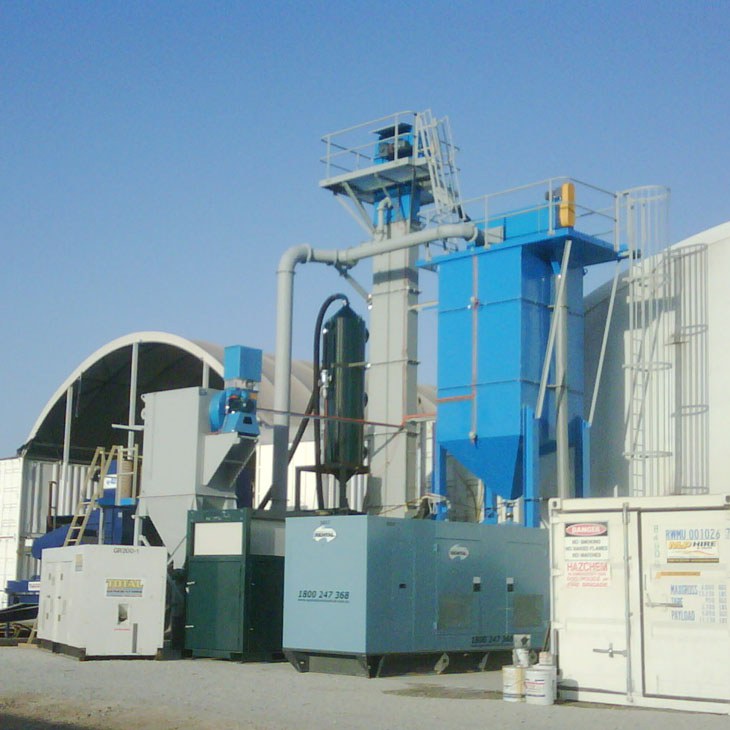 McElligotts are one of Australia's largest abrasive blast and paint companies. Their operation located in Mackay (QLD) focuses on servicing the mining industry. Burwell was requested to design two portable shelters, dimensions: 20 m x 18 m x 8 m and 20 m x 12 m 8 m. Located within Category C wind region, these portable shelters are rated to withstand cyclonic conditions.
The portable shelters were designed as high production blasting facilities capable of operating six blast nozzles, coupled with a 2000 cfm compressed air plant. The garnet abrasive is recovered from the shelters via an 1800 cfm electric powered vacuum. The vacuum automatically deposits spent abrasive into the high production recycling plant.
The facility encompasses two separate dust collection systems; a smaller 8 cartridge unit dedicated to the recycling plant and a larger 100 cartridge unit dedicated to the ventilation of the igloos.