Clemco Calipso Air Pump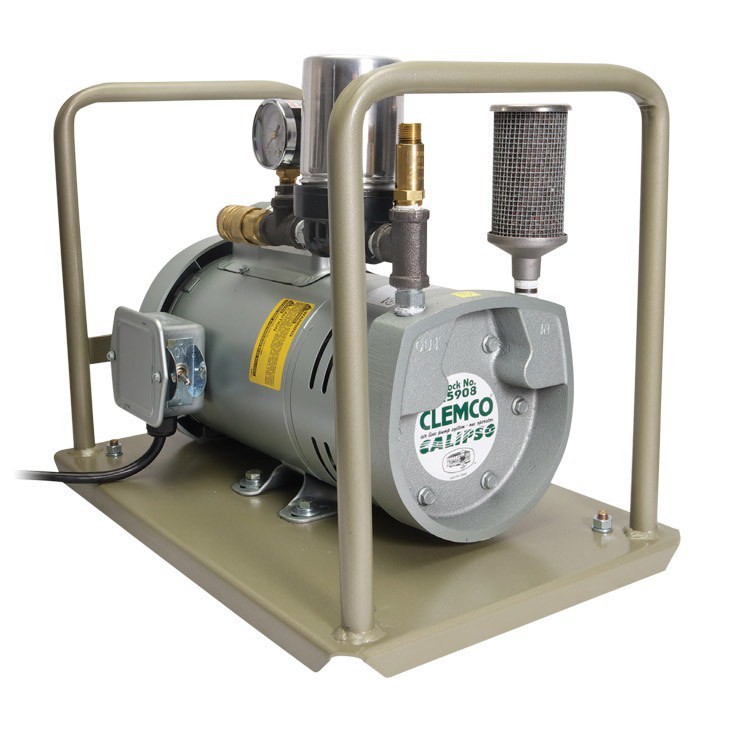 The CALIPSO model Apollo Ambient Air Pump supplies oil-free air for low pressure (LP) type CE supplied-air respirators. This hand portable air pump is single operator use for NIOSH-approved continuous flow hoods or helmet-style respirators approved to operate with 8 cfm at 10 psi or less.
The Ambient Air Pump must be placed outside the blast zone in a contaminant-free area to ensure it provides the operator with safe, clean air supply. Potential contaminants include fumes from paints and solvents, exhausts from vehicles and compressors, smoke from burn barrels, and dust from abrasive blasting or other construction activities.
Conversion is not required - air pump runs on 240V.
Make an Enquiry
Your submission is being processed…