Super Comet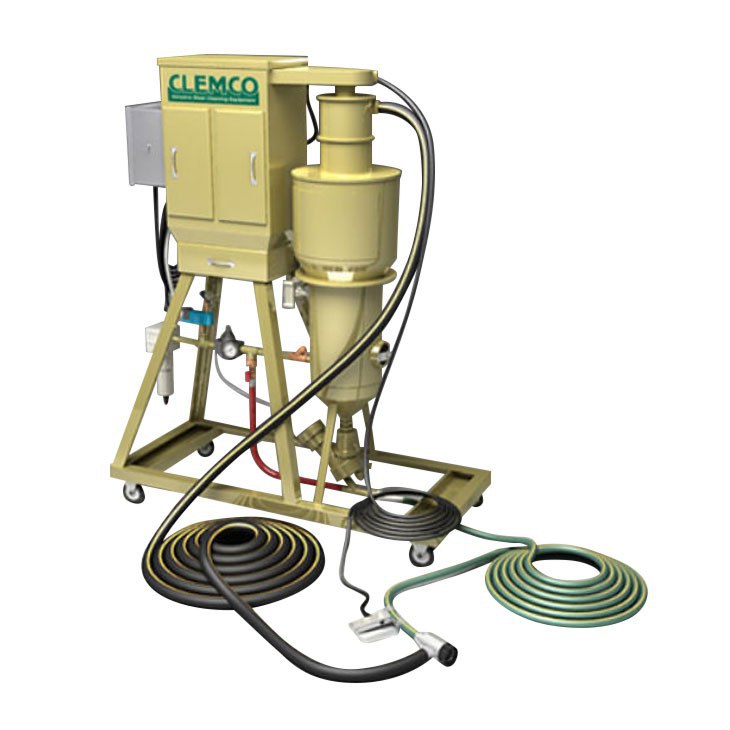 With a No. 3 nozzle, the Super Comet cleans a path about 1-inch wide, at up to 72 inches per minute. With 20 feet of hose, the four-wheel cart moves easily on any smooth, level surface.
The built-in 1/2 cubic foot, ASME-coded pressure vessel features an adjustable metering valve to handle all common non-metallic recyclable abrasives.
A storage hopper holds the recovered media and refills the pressure vessel when the operator releases the remote control handle.
The system has a built-in moisture separator, pressure regulator, and gauge. The dust collector houses 12 cotton sateen filter tubes.
Make an Enquiry
Your submission is being processed…