S&L Steel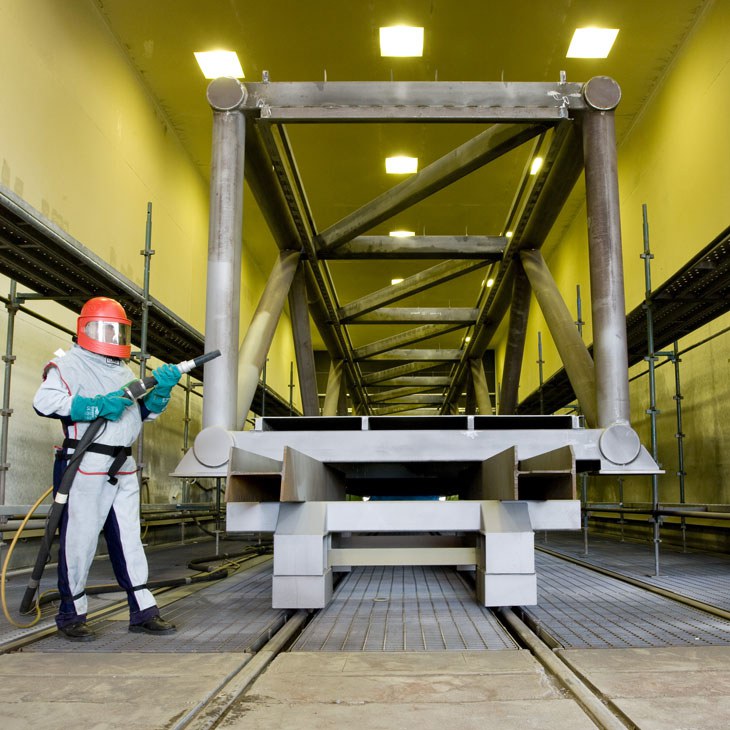 S & L Steel operates one of Australia's largest steel fabrication plants, located in Rooty Hill (NSW).
Burwell was contracted to design, manufacture and install an abrasive blast room, dimensions: 25 m x 8 m x 8 m.
The priority for Burwell on this project was to incorporate a fully automated sweeper blade recovery system with a load limit of 160 tonne.
Such large facilities require the utilisation of Burwell's unique rubber roll up door design.
The doors improve safety, greatly reduce noise external to the booth and dramatically lower material handling time.
Wastage of expensive floor space, previously associated with steel swing doors, is eliminated by the use of Burwell's unique door system.