TrueCoat PRO-X II - Cordless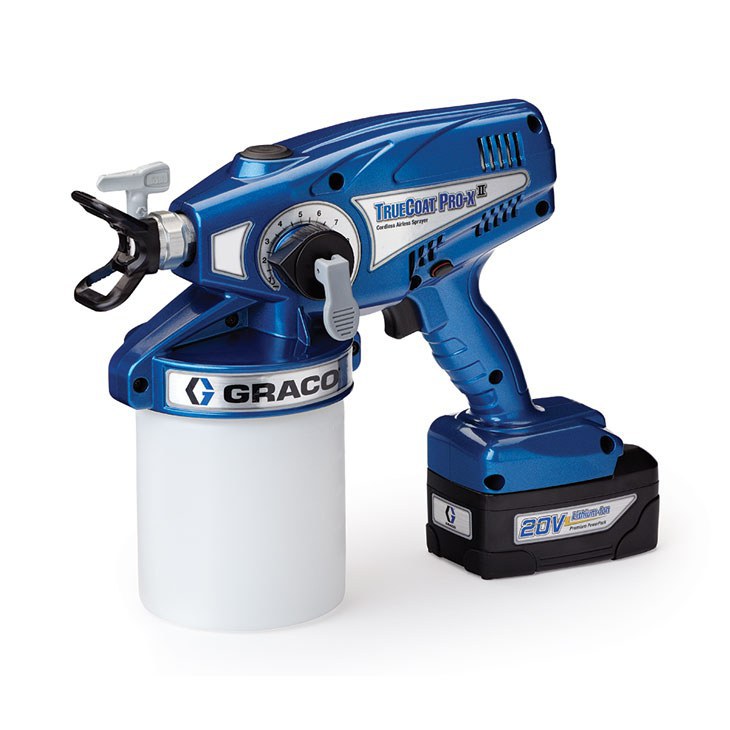 The TrueCoat Pro-X II cordless airless sprayer now includes a ProControl Pressure Control System that allows you to adjust the pressure to spray a wider variety of applications.
Also included in the next generation TrueCoat Pro-X II sprayer is a full motion of spraying with the new Tilt-N-Spray pendulum suction tube design, a new, powerful 20V lithium-ion battery, and the TrueCoat Pro-X II is now fully repairable to extend the life of your sprayer!
You'll get maximum performance, reliability and finish quality that you'd expect from a Graco sprayer.
Make an Enquiry
Your submission is being processed…